Here is a request a lot of people have asked about.
It took place at Way of The Cross Baptist Church
In Cleveland, Tennessee, October 27, 1999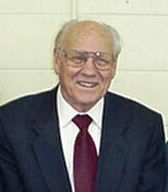 When Bro.Ed Ballew and Bro. Burman Cape
sat down and and talked and told stories of their
years in the ministry,stories that will make you
laugh and cry..
I promise you will be Blessed
.